These are Photos of Mom at a Concert in Tallmadge, Ohio.

The first few photos are of her and a friend.

Mom's friend started to stand up to visit the restroom and the preformer said "No one will leave my show before its over", and he ran TAPE around Moms friend.

The Second set of Photos is when the preformer sung "Old McDonald had a Farm", and had mom stand up in front of eveyone being "McDonalds COW", Moo Moo here, Moo Moo There, Here a Moo, There a Moo, Everywhere a Moo Moo! We had a lot of Fun that day! (I really miss Mom a LOT!)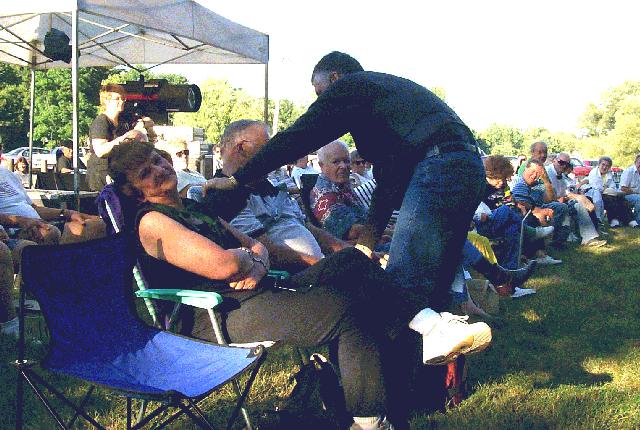 Click ON a picture to get a LARGER view !
Mom was laughing so hard, she was crying!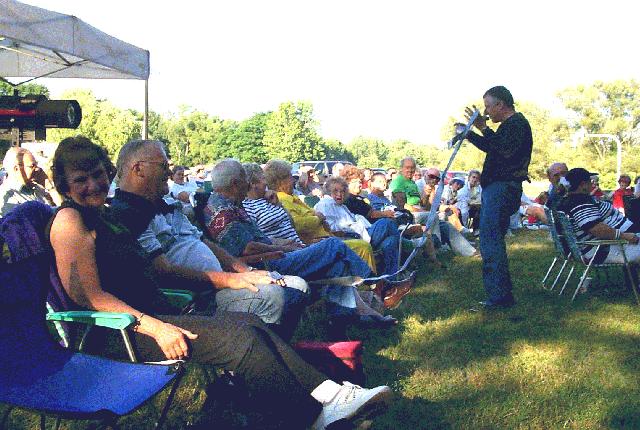 The Preformer proceeded to TAPE the audiance to their seats with DUCT TAPE!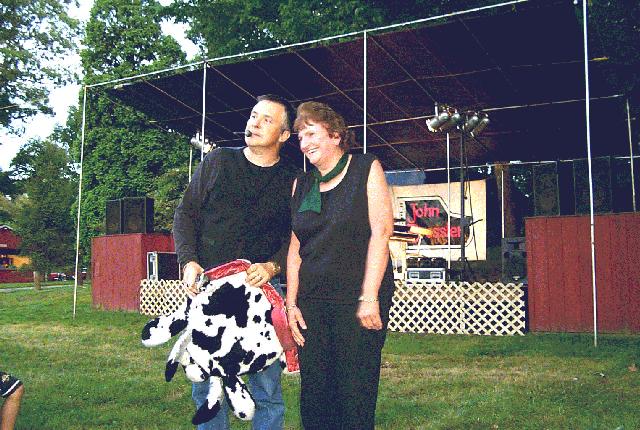 He asked mom - "Want to help with the Old McDonald Song????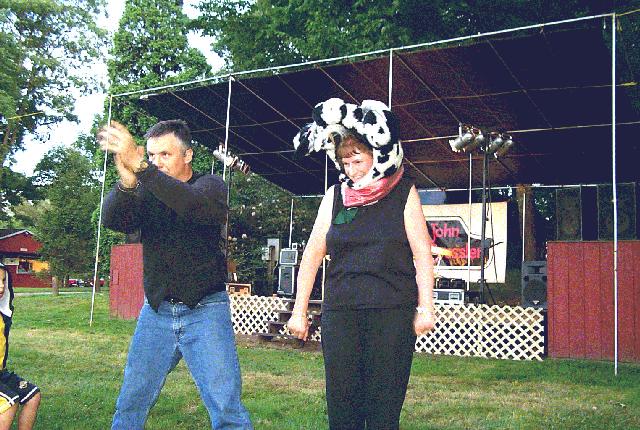 Mom had to put a COW HAT on !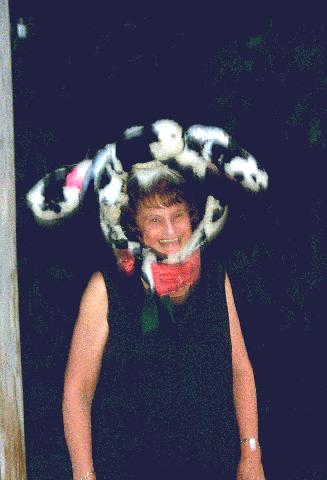 Laughing AGAIN! (Mom smiled A LOT!)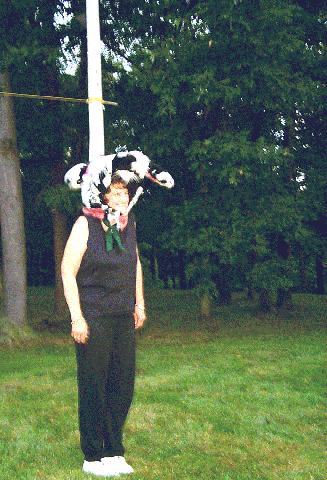 Then the Song Started......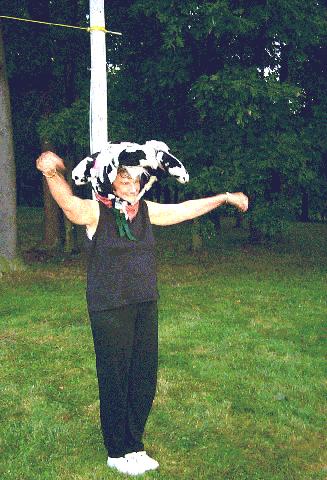 Each time we sung "Moo Moo here, Moo Moo There", mom had to make a MILKING A COW jesture with her hands!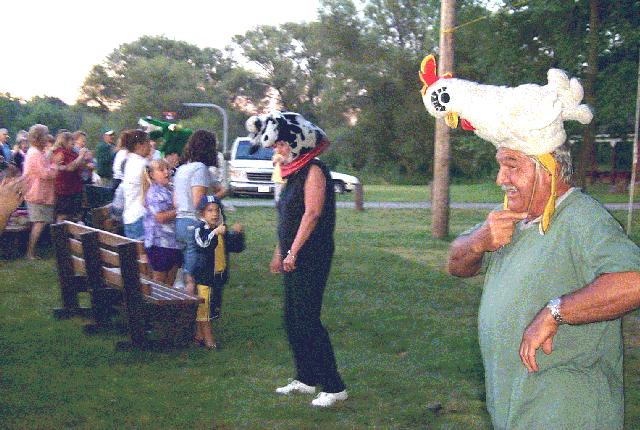 Oh, there was a Chicken, A Pig, and a few others too!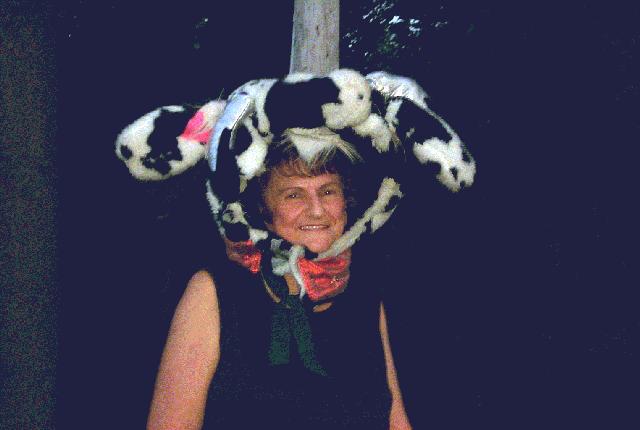 I WILL ALWAYS LOVE MY MOM !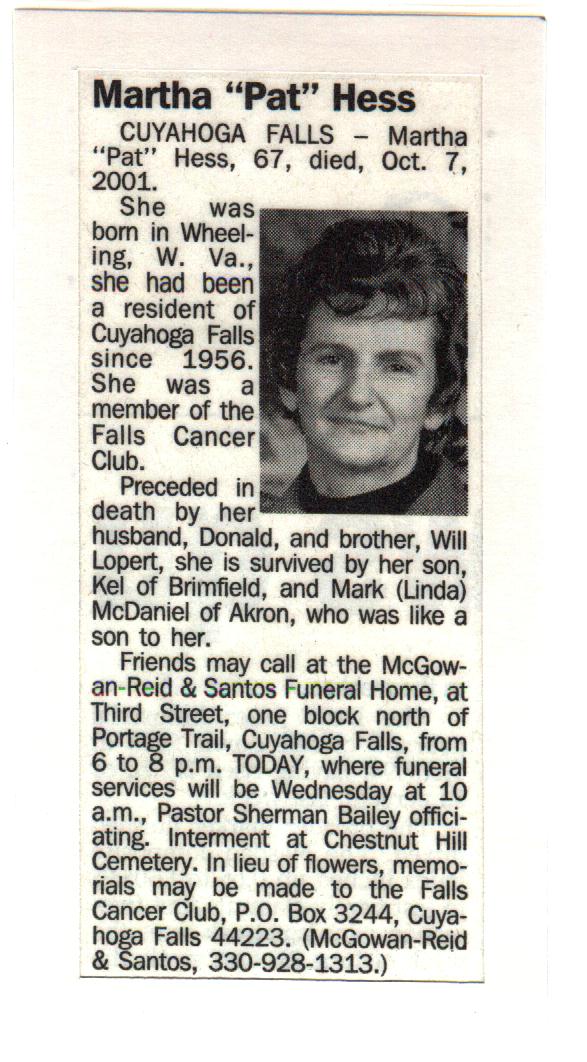 As you have probably already read, Mom died of a heart attack. Although she did NOT have cancer, she was VERY active in a local group called the FALLS CANCER CLUB. They help local people with cancer (unconditionally). I asked people in the Obituary, In lieu of flowers, memorials may be made to the Falls Cancer Club, PO Box 3244, Cuyahoga Falls, Ohio 44223. If anyone viewing this web page would like to make a donation, the Falls Cancer Club and I would greatly appreciate it. Make sure to mention my mother "Martha Hess on the Internet", and I will personally send you a thank you for your donation.
---
Photo Album of pics of Mom
---
Go Home